MobiGater LOW COST GSM Interfaces for Asterisk and FreeSWITCH



MobiGater GSM Interface products are low cost solutions for connecting your Asterisk or FreeSWITCH installation to the GSM networks.



We worked together with the developers of GSMopen to offer a tightly integrated hardware/software solution that let you exploit the power of Asterisk and FreeSWITCH, connecting your fixed lines, SIP VoIP, internal phones to the world of cellular phones, GSM inbound and outbound calls, sending and receiving SMSs.



MobiGater GSM Interface is the first GSMopen certified hardware product line for Asterisk and FreeSWITCH. GSMopen is the premium opensource channel driver and endpoint module (known before as www.celliax.org) that let Asterisk and FreeSWITCH use the MobiGater GSM Interface to connect to the GSM networks.
Please visit www.GSMopen.org for software details and installation instructions and support.


August 04, 2009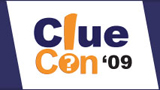 Eurodesign BG LTD and Celliax ORG will announce officially their cooperation in the GSM Gateway field at Cluecon show in Chicago. Both companies will provide the best GSM Gateways solutions for Asterix and FreeSWITCH.

March 01, 2008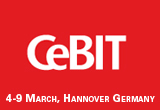 Eurodesign BG LTD will present its newest VoIP related products at CEBIT 2008. Visit us in HALL 13, STAND B32


May 08, 2007

Eurodesign LTD presents MobiGater Skype to GSM and SIP to GSM Gateways at CERF 2007, Bucharest, Romania. You are welcome to visit us at Stand 6084, Pavilion 16, Romexpo, 9-13 May 2007


April 25, 2007

Available NOW:




already from your mobile, thanks to MobiGater SIP


March 24, 2007

MobiGater article published in "24h",
Bulgaria


March, 2007

New product innovation award from PC World, Hungary


March 21, 2007

Eurodesign BG Ltd exhibiting at CeBIT 2007

Eurodesign BG Ltd was an exhibitor at this year's CeBIT exhibition in Hannover, Germany. The company presented its newest product MobiGater - a device which transfers your Skype calls to your mobile phone without the use of SkypeOut credits and lets its users talk for free with the entire world from their mobile phones.